VNG Finance / Lease Programs
Finance and Lease Programs
Secure Health, Inc. offers finance
programs for our VNG equipment and products. We work with specialty medical lenders who are familiar with VNG equipment. Our lenders offer competitive rates and have lease and finance programs available for great to not-so-good credit.
Lease programs 
Loans 
Cash/Checks/Visa/Mastercard

Financing Available Through Stearns Bank N.A.
Stearns Bank N.A. is a $2 billion financial institution providing nationwide equipment financing for your unique business needs. Employee-owned, Stearns Bank takes pride in providing fast response times, customized financing solutions and personal service, from start to finish.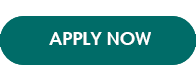 In addition, Stearns Bank is a nationwide Preferred SBA Lender dedicated to growing businesses by providing flexible, fast financing. With in-house approvals and a streamlined documentation and closing process, providing the financing you need when you need it. We get the job done™
Cash/Checks/Credit Cards
We accept checks and cashier's checks drawn on US banks. We also accept VISA and Mastercard for smaller purchase amounts.
Lease Services
Eight Major Advantages of Leasing Your Equipment
--Conserve capital
--No down payment – small initial outlay
--Maintain existing credit facilities
--Conserve bank/credit lines for other business needs
--Tax benefits
--Lease payments are 100% tax deductible
--Simple credit criteria
--Easy-to-complete one page credit application
--Quick approval
--Fast turn-around time on application processing
--Simple documentation
--Easy to read and understand lease agreement documents
--Utilize equipment immediately
--Realize profits on newly acquired equipment now
--Choose your own flexible payment plan
--Spread your payments out – up to five years
DISCLAIMER:
Information presented on this web site may have changed since being published. Secure Health, Inc. may change pricing, terms and conditions at any time without prior written notice. Please refer to your specific quote and/or invoice/lease contract and/or bill of sale for details.
Secure Health, Inc. is the exclusive US agent for Difra Instrumentation, a world's leading manufacturer of diagnostic balance disorder technology for more than 48 years.